When it comes to filling the Uccello Kettle, there are two options available:
Filling the Uccello Kettle from the tap:
You can remove the kettle vessel from the base and fill directly from the tap.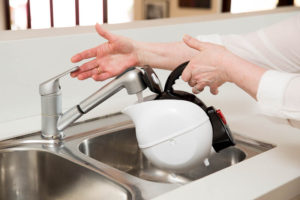 Filling with a jug/cup:
You can fill the Uccello Kettle with the desired amount of water using a cup or a small jug. This way you do not have to lift, hold, or carry the full weight of the kettle.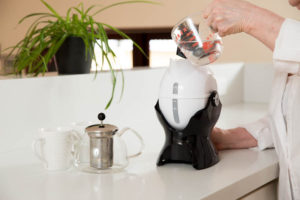 If you have any further questions or issues, please feel free to contact our Customer Care Team. They are always happy to help.